Friday, October 4, 2013
3:00 AM
Hello!
Today we have the lovely Tammy Hobbs sharing a festive pumpkin idea that is perfect as an inexpensive decor idea. You may remember
THIS
idea from Lisa a few weeks back- this is another great pumpkin idea, with a different look and feel.
Ready for this fall tutorial? Go on and grab something warm to drink as we enjoy what Tammy has prepared.
DeNami Design Products
Other Products
orange and green cardstock
scallop circle die
leaf die (or you can handcut)
cinnamon stick
green wire
wire cutters
paint brush/ pencil
die cutting machine
score board
scissors
adhesive
ribbon
twine
blending tool/ distress inks (optional)
If you have missed any of the previous Photo Tutorials, you can find them all listed HERE. From unique project and card ideas to techniques, this is a great source for expanding your crafting horizons!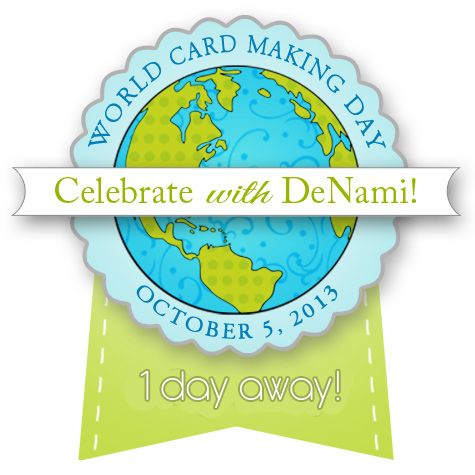 I hope that you'll be able to join us tomorrow for World Card Making Day. We will have a challenge with a great prize, along with a giveaway. Also, throughout the day, we'll be posting photos of projects we're working on, along with some from the DT on our social media sites. I hope YOU will join us in the fun!
Thanks for spending some time with us. See you tomorrow!
Categories