Friday, November 15, 2013
3:00 AM

Happy Friday!
I'm so excited, you all get to see two days worth of "Dana posts" here on the blog this week. This gal never ceases to amaze me with her talent- did you see her
twine card
?! I believe she has more talent in her thumb than I do altogether.
Today she's going easy on us (technique wise) and showing how to create these darling decorated tag bags. A few stamps, some washi tape and twine and glassine bags and you can create some of your own! Let's get started on the tutorial....
DeNami Design Products
Other Products
glassine bags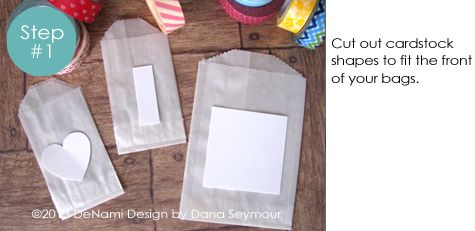 Note: Instead of cutting shapes from cardstock first, you can just apply the washi tape directly to the front of the bags for a more rustic version. Or apply washi tape to a large sheet of cardstock and THEN cut our your shapes with punches or dies.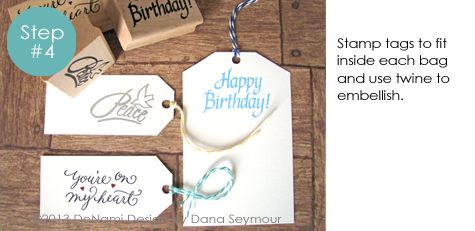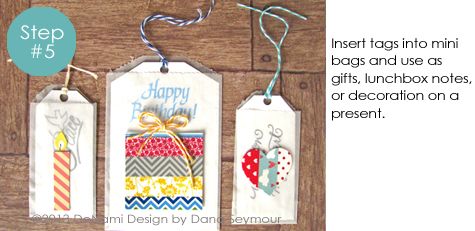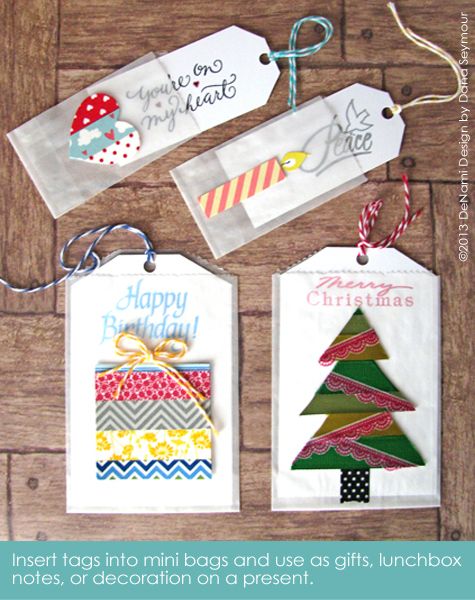 Have you been following along with our Photo Tutorials? We currently have over 50 (already?!) and the team will be bringing them to you until the end of the year. If you have missed any of them, CLICK HERE. Whether you need some inspiration, want to learn new techniques or just need a refresher course in crafting, this is the perfect resource.
I hope you have a wonderful weekend!
Categories