Friday, March 7, 2014
3:00 AM

Hello, DeNami friends!
I don't know about you, but I just love twine...who doesn't really? I'm always on the lookout to find new ways to use it too. I have braided it before, but today's tutorial takes it to a new level! I found my inspiration for this project from country-style braided rugs.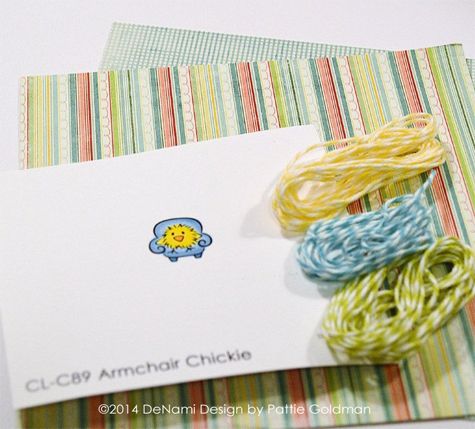 DeNami Design Products
Tape
Scissors
Adhesive
Cardstock and decorative papers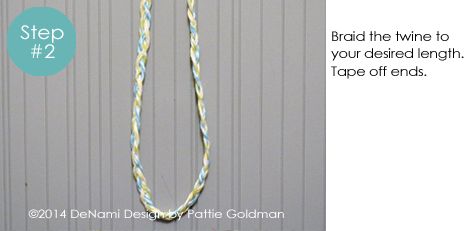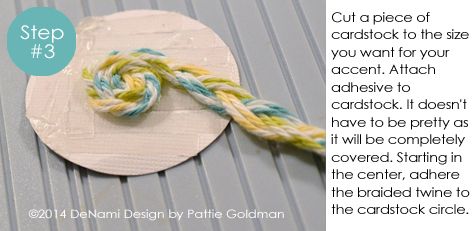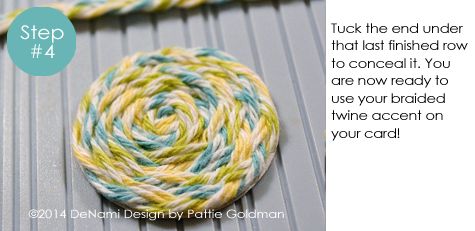 Here, I used it as a rug-like accent under my Armchair Chickie and added the extra along the side...
Want to see more of our Photo Tutorials? CLICK HERE. The design team has put together all sorts of wonderful tutorials that I know will inspire you. Have fun browsing through them!

Thank you for stopping in. Be sure to come back on Sunday when we have the Fuzzy Critters Blog Hop!

Categories