Friday, April 4, 2014
3:00 AM
Hi there, DeNami friends!
Have you wanted to learn how to make your own custom notepads? Well, today is your lucky day! Emily has an easy step-by-step tutorial showing how you can make your own notepads. Oh yes and let's not forget that you can make them CUSTOM to your liking!
I'm curious to see how to make this, so let's jump right into it!
DeNami Products
Other Products
copier/printer paper
paper trimmer
PVA bookbinding glue
foam brush
tagboard
binder clips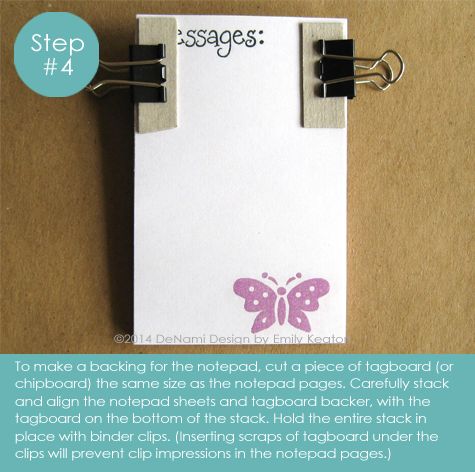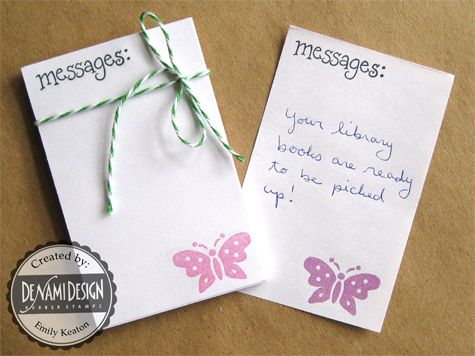 Wasn't this a fun tutorial? I can't wait to make my own! A big thank you to Emily for making this tutorial so easy to follow. Imagine all the fun notepads you can make.....I think a DeNami chickie one would be DARLING!
That's it for us today. Have a great weekend and we'll see you back here on Monday for a new post!
Categories