Tuesday, May 27, 2014
6:00 AM
Hello there!
Before I announce the winners of
The Sky's the Limit Blog Hop
, I want to apologize for the delay. Some of you may know that I've been dealing with a slew of health issues ever since my car accident and the last few weeks have been me just "getting by" with the bare minimum
.
I'm hoping for an upswing soon, so I can start tackling more blog projects and plan on the fall schedule for the DeNami blog and website. Thank you for your understanding and patience during this time!
And now, here are the winners of the blog hop: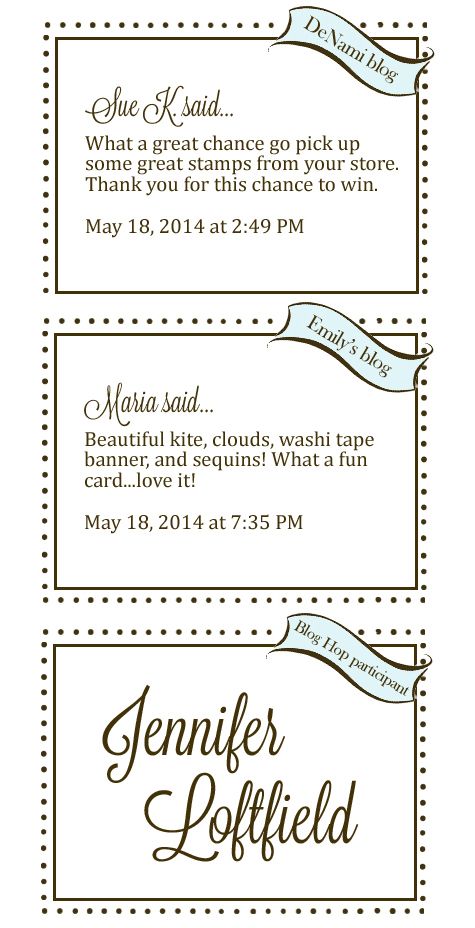 If you are one of the winners, please contact us at
office@denamidesign.com
. Winners have one week to claim their $20 DeNami Design gift certificate.
Just in case you missed the news, we announced the
June Blog Hop
theme! This will be the last blog hop until the Fall
(we know many are taking vacations and the Summer months are notorious for being down in blog hop participants)
. Not to worry, we are hoping to resume in the Fall!
Categories