Friday, February 14, 2014
3:00 AM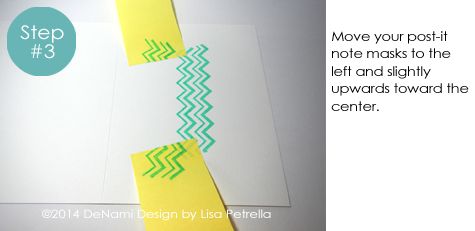 Just think of all of the different color combos and borders you could mix and match to create different looks. The possibilities are endless!
For my second example, we're going to get a little more "artsy." I chose two border stamps that were the same harlequin pattern, but different sizes. I inked them up and then swiped randomly at them with a baby wipe to create a really cool effect. I then used my stamped panel as a background for a card. Here we go:
I hope you enjoyed my photo tutorial for today and feel inspired to try out one or both of these techniques! I know I'm anxious to try these same techniques with different border stamps and color combinations! So, stay tuned to my blog to see what else I come up with!
Thanks for stopping by today!!! Have a wonderful weekend!
Categories